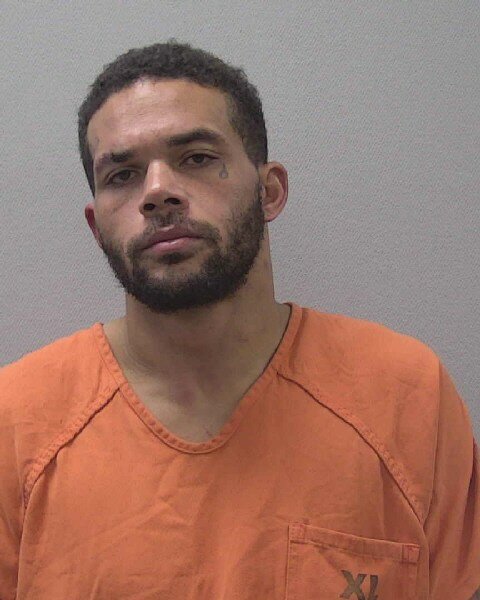 Provided
By Jordan Lawrence

The death of a suspect being apprehended by the Lexington County Sheriff's Department will be ruled an accident.
The Lexington County Coroner's Office announced the decision following an autopsy of 32-year-old Bernice Junior Smith, III, of Aiken, who died during a warrant service by deputies in the Red Bank area Aug. 9.
Per a release issued via social media, Coroner Margaret Fisher states that Smith "went unresponsive and was transported by Lexington County Emergency Medical Services to a local hospital where he was pronounced dead shortly after arrival."
An autopsy was subsequently performed Aug. 11 at MUSC in Charleston, with the cause of death having been determined to be "multi-drug toxicity" and will be ruled accidental by Fisher, per the release.
The sheriff's department reported that Smith died the afternoon of Aug. 9 after being stun-gunned and handcuffed by deputies.
A spokesperson for the state Law Enforcement Division said the department's investigation of the incident, requested by the sheriff's department, is active and ongoing.
The sheriff's department reported that Smith was encountered by a deputy at a store and identified as having an outstanding warrant for shoplifting. Per a release and statements made to the Chronicle, the suspect ran into the woods after being told about the warrant and was eventually hit with a Taser and subdued close by to the store where the deputy first encountered him.
"Deputies handcuffed the man and were walking him back to a patrol vehicle when he began showing signs of medical distress," the release stated, attributing the information to Lexington County Sheriff Jay Koon. "The deputies eventually removed the handcuffs and rendered aid to the man until paramedics arrived to transport him to the hospital."
The sheriff's department's release noted that three deputies were placed on leave following the man's death, in accordance with department policy. A spokesperson confirmed they are still on leave while SLED's investigation continues.
A department spokesperson said it was his understanding that these deputies were on scene during the department's interaction with Smith leading up to his death.
The Chronicle submitted a Freedom of Information Act request to SLED seeking any available reports and footage related to Smith's death. The paper has thus far been provided with a copy of a case status report acknowledging that the agency is investigating and a copy of a previously disclosed incident report, which redacts the names of the deputies involved and includes a one-sentence narrative of the incident:
"Deputies responded to this location in reference to a warrant service."
This is a developing story and will continue to be updated.